Esteam's complete line of portable carpet cleaning and restoration equipment includes the E-machine line up of industrial strength hot water extractors , the world famous Ninja Classic carpet extractor and the FloodMaster series. With multiple pump and vacuum options and water capacities ranging from 2 gallons (9 litres) up to 10 gallons (40 litres), Esteam has a unit that will suit professional cleaning requirements.  
All Esteam portable extractors are CSA-US approved.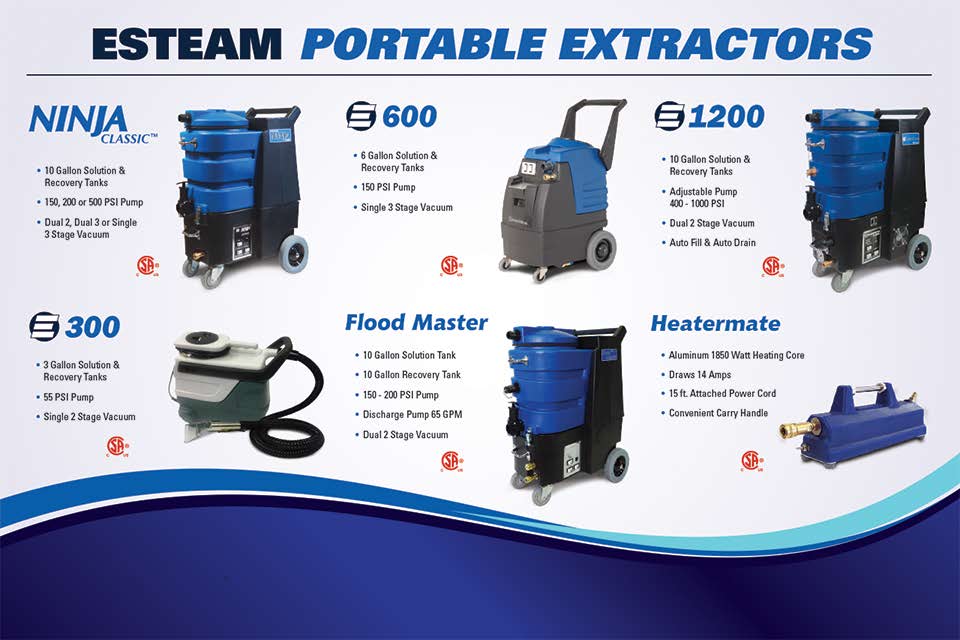 No Results Found
The page you requested could not be found. Try refining your search, or use the navigation above to locate the post.