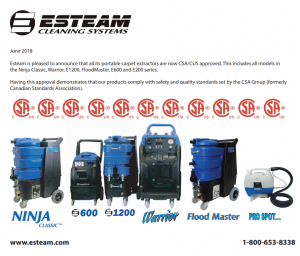 June 2018
Esteam is pleased to announce that all its portable carpet extractors are now CSA/CUS approved. This includes all models in
the Ninja Classic, Warrior, E1200, FloodMaster, E600 and E200 series.
Having this approval demonstrates that our products comply with safety and quality standards set by the CSA Group (formerly
Canadian Standards Association).